Emily Storm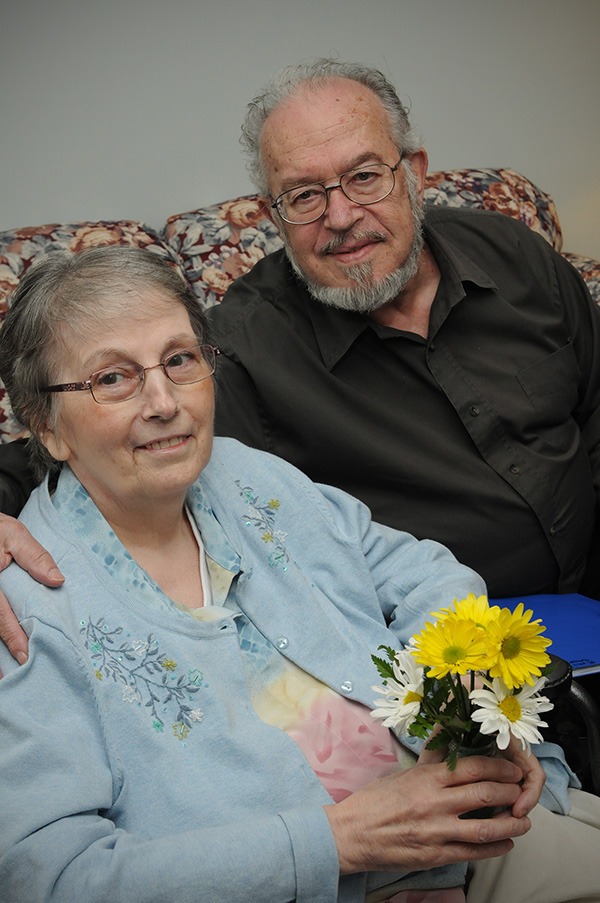 They were very good to her and to us, says Alex Storm. I don't know what we would have done without palliative care being here.

Alex Storm
Emily Storm, his wife of 46 years, lived with a slow moving ovarian cancer. Yet, he says, the palliative care team ensured she was able to maintain a high quality of life.
He speaks of Emily's love of life and shows a binder of her bobbin lace creative works. Piece upon piece of steadfast patience and love poured into each stitch. Such fine work she did items for the Fortress of Louisbourg and taught her craft to others. When she wasn't able to use her hands anymore, music was still a solace. She happily accepted the music therapy sessions provided by Palliative Care Music Therapist Jill Murphy. "She'd look forward to Jill coming to do the singing."
He says Emily had her own binder with her favorite songs. She eventually made a CD with Jill on which she dedicated a song to each of her five children and one to Alex.
At times during her treatment she was moved out of the An Cala unit, but Jill still came by to offer the music therapy. "Emily would be in a room with others, and often all the other women would be singing along, too."
Alex says the music put his wife in another frame of mind; one where she was able to forget her misery. "It passed the time and touched something deeper, something spiritual, not religious," Alex says. "Brought out her own sensitivities."
Alex recalls three or four days before his wife died. She wasn't able to speak anymore, but he explains how she made hand signals to Jill from her bed. "'You're my angel,'" is what she was communicating to Jill," Alex says.
The music therapy was just as important as the medications, Alex says, his face reflective. A lot of people don't know about the palliative care services, not until you're in a position where it happens to you and you realize that it's needed, then it becomes real.

Alex Storm
Alex says palliative care is important because people don't have to experience dying all alone. "It prevents people from suffering the ultimate misery of not being looked after," he says. "It provides a gentle passage.

-->