"Together We Care" Golf Tournament
Dear Friends of Hospice,
With spring around the corner, the Hospice Palliative Care Society is planning a fun-filled early summer day of golf. Plans are now underway for our 24th golf tournament in support of patients and families who are experiencing an end-of-life journey. Whether at home, in long term care, the An Cala Unit, hospital or Hospice Cape Breton, the needs are unique and ever present for over 1,000 families annually.
This major fundraising event has impacted thousands in our local communities, and we are pleased to carry on with this event thanks to your outstanding level of community support which has amounted to $732,000 over the years.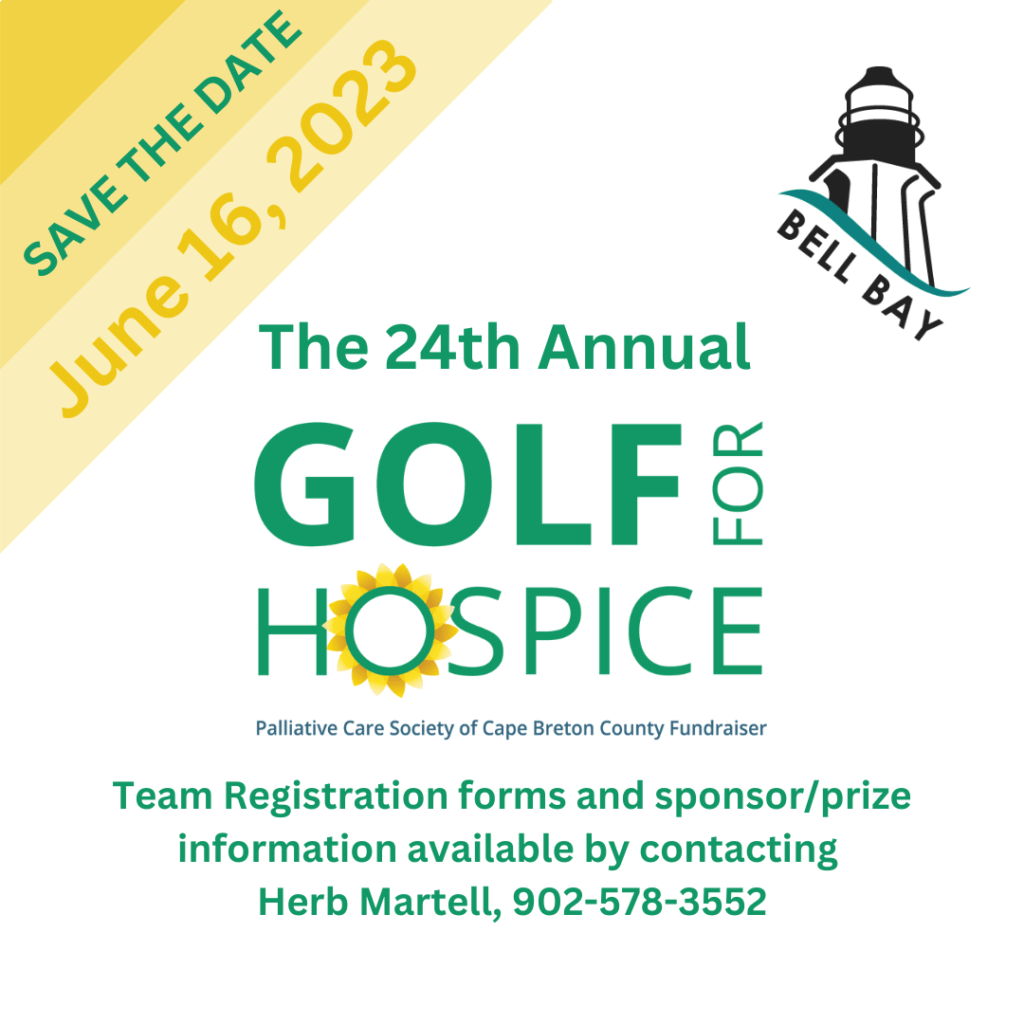 -->