Andrew Jeddore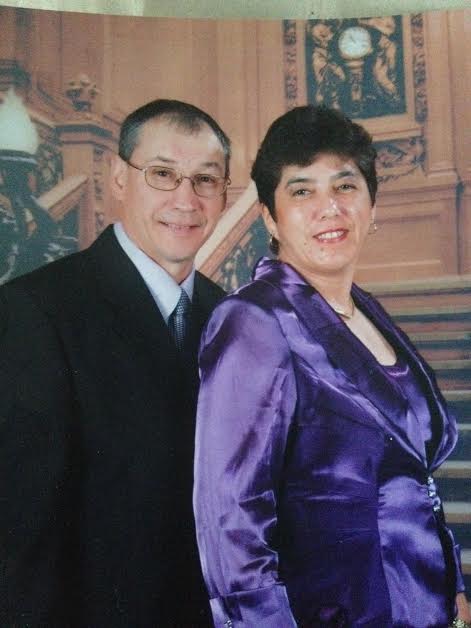 "My goodness, this is nice," Beverly Jeddore remembers her husband Andrew saying about the An Cala Unit of the Cape Breton Regional Hospital.
Diagnosed with stomach cancer in 2013, Andrew was in palliative care at home for several months and then later in the An Cala unit. In the first few months of his illness, he received visits at home in Eskasoni by palliative nurses and doctors. The nurses trained Beverly in some of the necessary caregiving, such as administering pain medication. Several months into his illness, Andrew wanted to be admitted to the hospital. He knew the extent of his sickness, and while support existed for continued palliative treated at home, his wife says he wanted to be in the hospital.
Scary thing at the beginning because of the stereotype that he was in palliative care because he was going to die, says Beverly. But when they arrived at the palliative unit, Beverly says she was relieved. I was told not to be a nurse anymore, I could be a wife again.
She says she basically lived in the palliative unit for a month. Beverly called being on the unit a type of freedom – freedom from stressing about how or what care her husband would receive. "I sat with Andrew and I held his hand. That's all I had to do." She says with the staff's complete and constant support, she felt a freedom she hadn't allowed herself in months.
That's the feeling you want. Here you are fighting cancer but there are all these other people helping, taking care of everything, so you can focus on your loved one.
The services provided meant she was able to concentrate on being with Andrew. "That was home to me because I was there 24/7," says Beverly. She could shower and sleep there. Do laundry and cook meals. A very much at home feeling. Her daughter was studying at the time, and she used the computer on the unit to get some work completed, while never having to be too far from her parents.
Beverly also emphasized the wonderful care her family received, amazed at the level of support that existed. "Nurses were incredible, as if we knew them for so long, and they understood our ways."
Spirituality played a very critical role in Andrew's life – and in his dying. "The beauty of palliative care," explained Beverly, "is that they understand the Mi'kmaq way of praying together, they accept that, foster it in a way, allow it to happen." She said at times there would be close to a hundred people from the community in the unit, wanting to pray with Andrew and show their love and support. Both Andrew and Beverly come from large families – essential at such a time – and she says they were encouraged to keep their extended support network with them.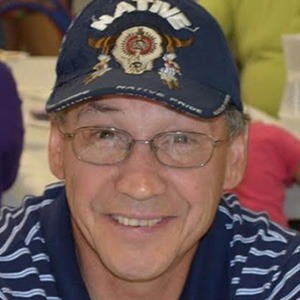 Because of the palliative unit, says Beverly, we were able to function like a family as normal as possible during that time.
They even managed to hold a 57th birthday celebration for Andrew. Beverly knew their family wanted to do something, but the sheer number of people who wanted to attend would be too many all at once for the An Cala Unit. So nurses and staff arranged for the th birthday party for Andrew in the cafeteria of the hospital.
Jeddore family to use the cafeteria for a few hours. "Andrew came in in his wheelchair ­just waving to everyone," Beverly laughs at the memory. He couldn't stay at the party for very long, but Beverly says just seeing everyone, and hearing them sing happy birthday to him, gave him a huge lift.
I felt really secure, the nurses and doctors were just unbelievable, like family, Beverly says with tears in her eyes. You have to be somebody special to be in palliative care, you­ have to be a person who goes beyond their duty.
Just days later, on April 19th , 2014, Andrew died. Beverly said she was reading the poem Footprints to him and she felt his soul slip away. "But cancer didn't win," Beverly says with determination. "We won, because he was at peace."

-->